Stained Glass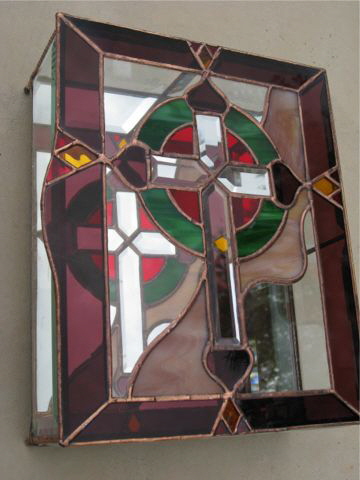 Ecclesiastical Book Display Case - a portable  
countertop or coffee table stained glass display case for an  
individual volume, measuring 3"x8"x10". A fine way to display that  
special heirloom Bible or the pride of your collection, for only  
$285.00. Also available with a clear lid ($210), or in custom sizes by  
request.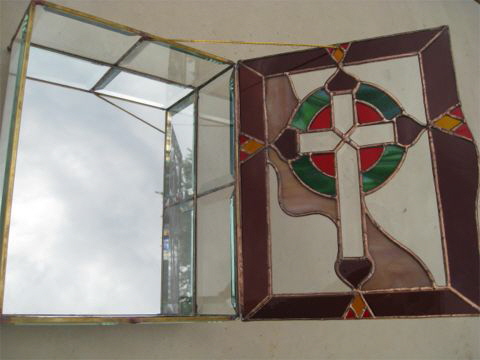 Victorian museum case - portable clear beveled glass display case with  
hinged lid for a single antiquarian volume, 3"x8"x10", $210.00. Also  
available with a stained glass lid ($285.00), and in other sizes by  request.